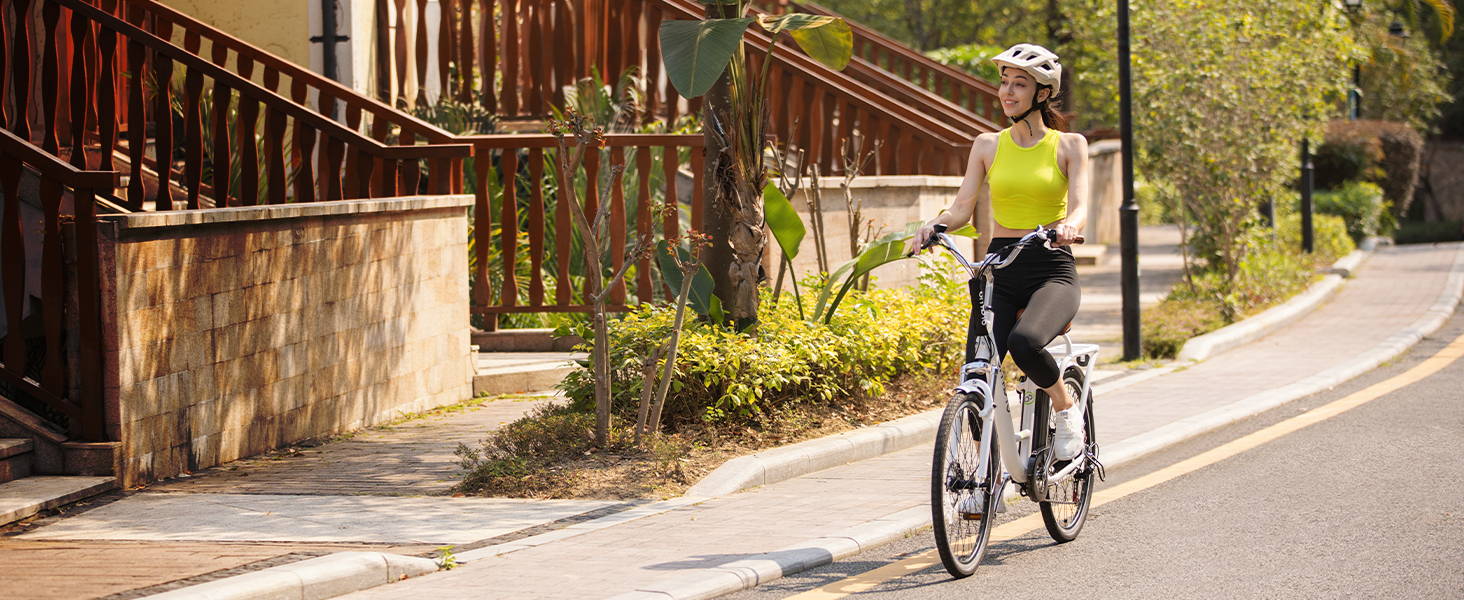 Riding an electric bike is a popular and convenient mode of transportation. However, it's crucial to prioritize safety to ensure an enjoyable and risk-free experience. This article provides essential tips to help you stay safe while riding your e-bike.
1. Wear a Helmet: Always wear a properly fitted helmet while riding an e-bike. It can protect you from head injuries in case of accidents or falls.
2. Follow Traffic Rules: Obey traffic rules and regulations, just like you would while driving a car or riding a regular bicycle. This includes stopping at red lights, yielding to pedestrians, and using turn signals.
3. Be Visible: Increase your visibility on the road by wearing bright or reflective clothing. Make sure your e-bike is equipped with lights, reflectors, and a horn or bell to alert others of your presence.
4. Ride Defensively: Anticipate potential hazards and be cautious of your surroundings. Keep a safe distance from other vehicles, and assume that drivers may not see you.
5. Use Bicycle Lanes or Paths: Whenever possible, ride in designated bicycle lanes or paths. This helps separate you from motorized traffic and reduces the risk of accidents.
6. Practice Safe Speed: Adhere to speed limits and adjust your speed according to road conditions and traffic flow. Excessive speed can compromise your control over the e-bike and increase the risk of accidents.
7. Maintain Your E-Bike: Regularly inspect and maintain your e-bike to ensure it is in good working condition. Check the brakes, tires, and lights before every ride.
8. Be Mindful of Pedestrians: Respect pedestrians' right of way and give them ample space. Slow down when passing pedestrians and always yield to them on sidewalks or shared paths.
9. Stay Alert and Avoid Distractions: Keep your full attention on the road and avoid distractions such as using your phone or wearing headphones. This allows you to react quickly to any potential dangers.
Conclusion: By following these essential tips, you can significantly enhance your safety while riding an e-bike. Remember, responsible riding not only protects you but also promotes a positive image of e-bike riders in the community. Enjoy your rides and stay safe!